Positive results from Sand Life – the rare bird Tawny pipit (Anthus campestris) increases again and a negative trend has finally been turned. Since 2013, the number of home ranges in Skåne – the only ones in the country – have increased by 20 percent. The increase has a direct connection with the restorations within the project.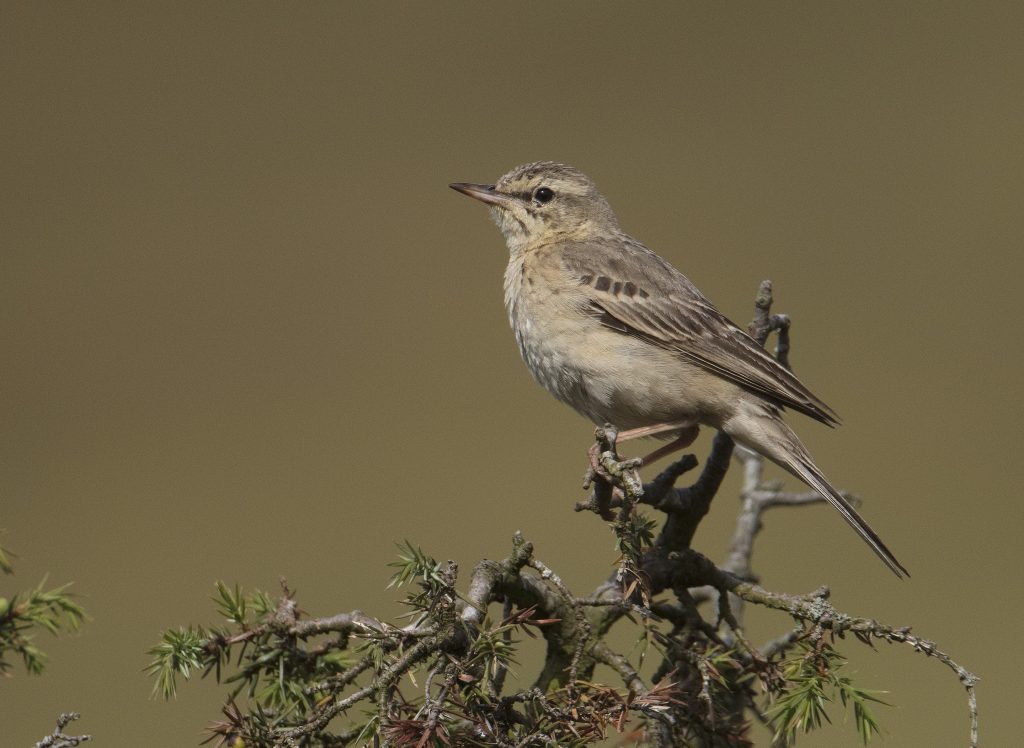 A Tawny pipit (Anthus campestris) at Brösarp in southern Sweden in 2017. Photographer: Patrik Olofsson
The trend at the beginning of Sand Life
Over the past 100 years, the open sandy fields have decreased drastically in the landscape, a consequence of, among other things, the exploitation and planting of species such as Mountain pine and Japanese rose. The development has been devastating to many plant and animal species, including the Tawny pipit. The Tawny pipit was a relatively common bird in Skåne in the early 2000s, and was occurring in sandy habitats in southern Sweden, but it has become increasingly unusual as the open sandy areas have decreased.
According to the Artdatabanken, 1983 was still 210 home ranges in Skåne and 50 in Halland. In 2013, the ornithologist Patrik Olofsson counted the number of home ranges that had dropped to only 33, all in eastern Skåne, the lowest ever figure.
Clear rise at the end of Sand Life
After the restoration actions in Sand Life, with removal of pine trees and Japanese rose and increasing the amount of bare sand, Patrik Olofsson has counted the birds again. The new inventory shows a clear increase of Tawny pipits and 40 home ranges were found in 2017. The inventory shows a large number of birds on and around newly opened, burned or otherwise treated surfaces (eg, Brösarp's northern slopes, Ravlunda, Drakamöllan, Kumlan-Möllegården). The negative trend has not only stopped; it has also turned!