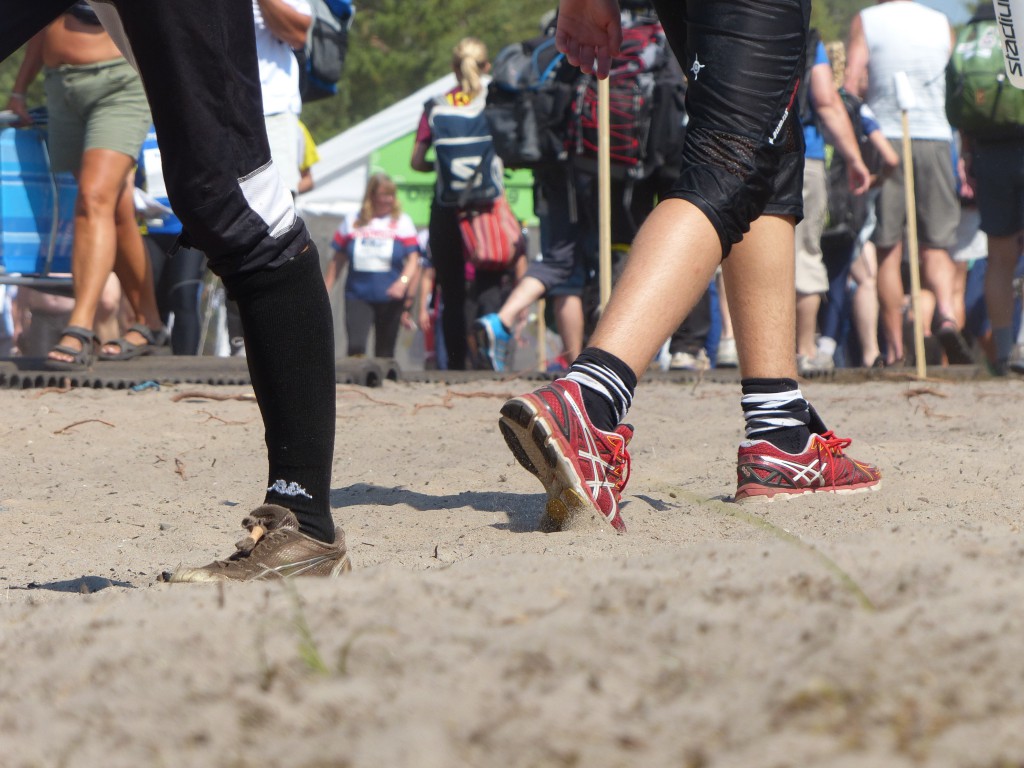 Sand Life was present when one of the largest orienteering festivals in the world, O-ringen, was held in the nature reserve Friseboda. During a hot and sunny day more than 20,000 orienteers ran in the sanddunes and helped us fight encroachment by stirring up the sand.
On July the 22th in 2014 the world largest orienteering competition, O-ringen,  had one of its location at Friseboda, one of the project sites of Sand Life. We set up our tent with information about the project close to the starting point and the whole day, we talked about Sand Life, the area's unique natural beauty, and the species that live here — from the rare Tawny pipit on the sandy heaths to the small antlions in their sunlit holes in the gaps of the pine forest. At the same time we talked about the need of restoration actions and many of the visitors  were happy to know that the event was not harmful to the nature but in fact, the running of thousands of feet helped us in our restoration work.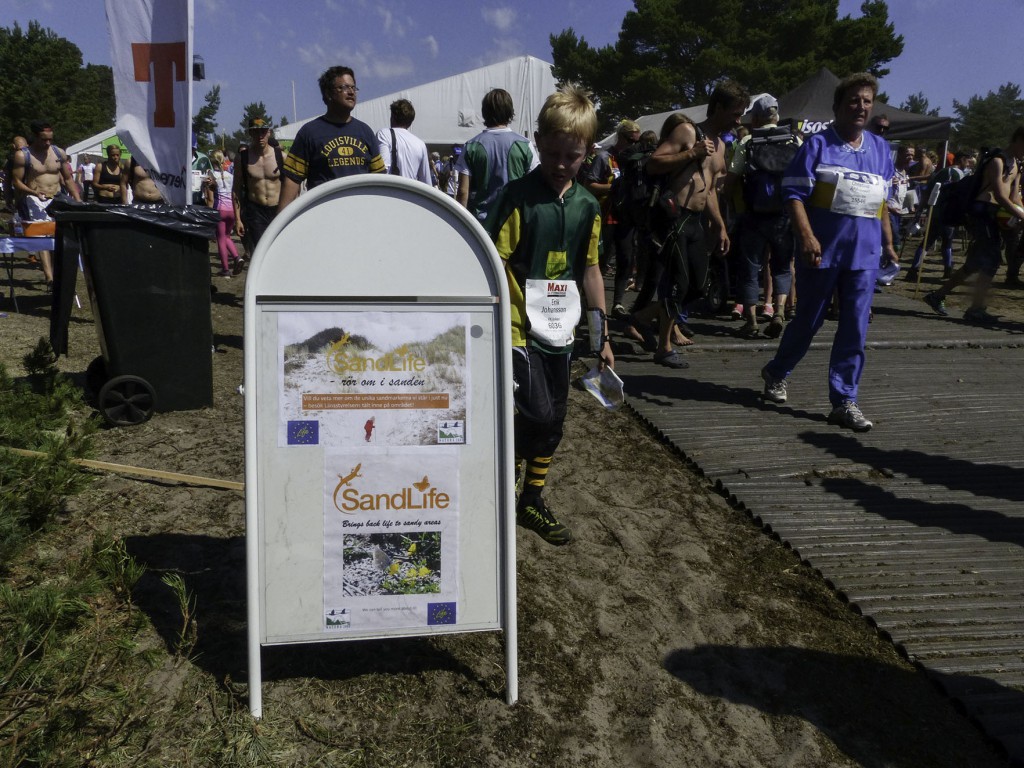 Maria Sandell, regional project manager, had many opportunities to talk about why the dense mountain pine plantations had been taken down in the area and the need for more of the open, sunlit surfaces. The goal of our restoration work is an area which include many different habitats –  from the dense pine forest, the more open wooded dune with sunlit gaps as well as open sandy heaths.
During the winter two major mountain pine plantations have been removed, one which was situated close to Arena area. We had made arrangements with O-ringen to wait with removal of some of the mountain pine plantation to give orienteers a really tricky area and there were many people who had trouble finding the controls in the dense mountain pine. In the winter of 2014/2015, we will continue to remove the mountain pine plantations.